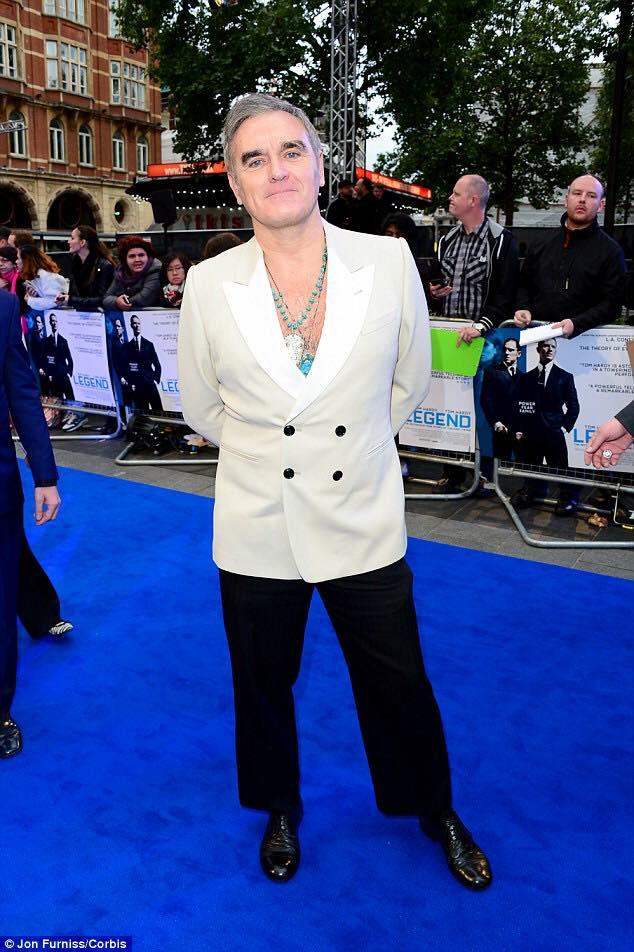 What a pleasure to see Moz glamming it up at the premiere in Leicester Square of the new film about the Kray Brothers
' Legend. ' It stars Tom Hardy who plays both Ronnie and Reggie Kray.
Morrissey wrote the song The Last Of The Famous International Playboys about the twins.
In the year 2000 it was reported that Morrissey sent a wreath to Reggie's funeral.

( Can't wait to see the film when it comes to my neck of the woods. It has had great reviews. )